Experts in Cod and Salted Fish
Quality, Innovation and Tradition
The excellence of our salted fish is the result of a rigorous control of our raw materials and their preparation.
Tradition and Innovation are the pillars on which our success is built, meaning that we can satisfy the food and catering market's needs for cod and salted fish.
Ubago is a driving force and founding member of the National Association of Cod and Salted Fish Processors: www.anfabasa.com
NUTRITIONAL VALUE OF COD
LOW IN FAT
HIGH IN PROTEIN
SOURCE OF VITAMINS AND MINERALS

Cod
TRADITIONAL SALTED FISH
We sell Traditional Salted Cod from the cold waters of Norway, the Faroe Islands and Iceland.
We have a large range of different cured cods, as well as a wide variety of cuts and formats: loins, flaked, fillets…
Cod
DESALTED REFRIGERATED
Ready to cook
At Ubago, we select the best pieces of Wild Cod caught from cold Icelandic waters. We get the best, high-quality product, using a traditional desalting method.
We offer a wide assortment of cuts: loins, fillets, chunks, escallops…
We are pioneers in the scientific and industrial production of desalted cod in a controlled environment, in cooperation with the University of Valencia.
WILD COD
WITH A PINCH OF SALT
Ready to cook
Ubago offers the market Wild Alaska Cod with a pinch of salt (ready to cook).
It belongs to the Gadus macrocephalus species and stands out for its great quality, texture and flavour. The fish breed in the cold, clean waters of the Bering Sea, where the ocean currents are rich in nutrients.
From the moment they are caught, we ensure a rigorous quality control, complying with all food safety regulations to offer you an excellent product with firm, tasty meat and consistent flakes.
Each cod is individually line-caught, therefore, at Ubago we ensure sustainable fishing by respecting our ecosystem.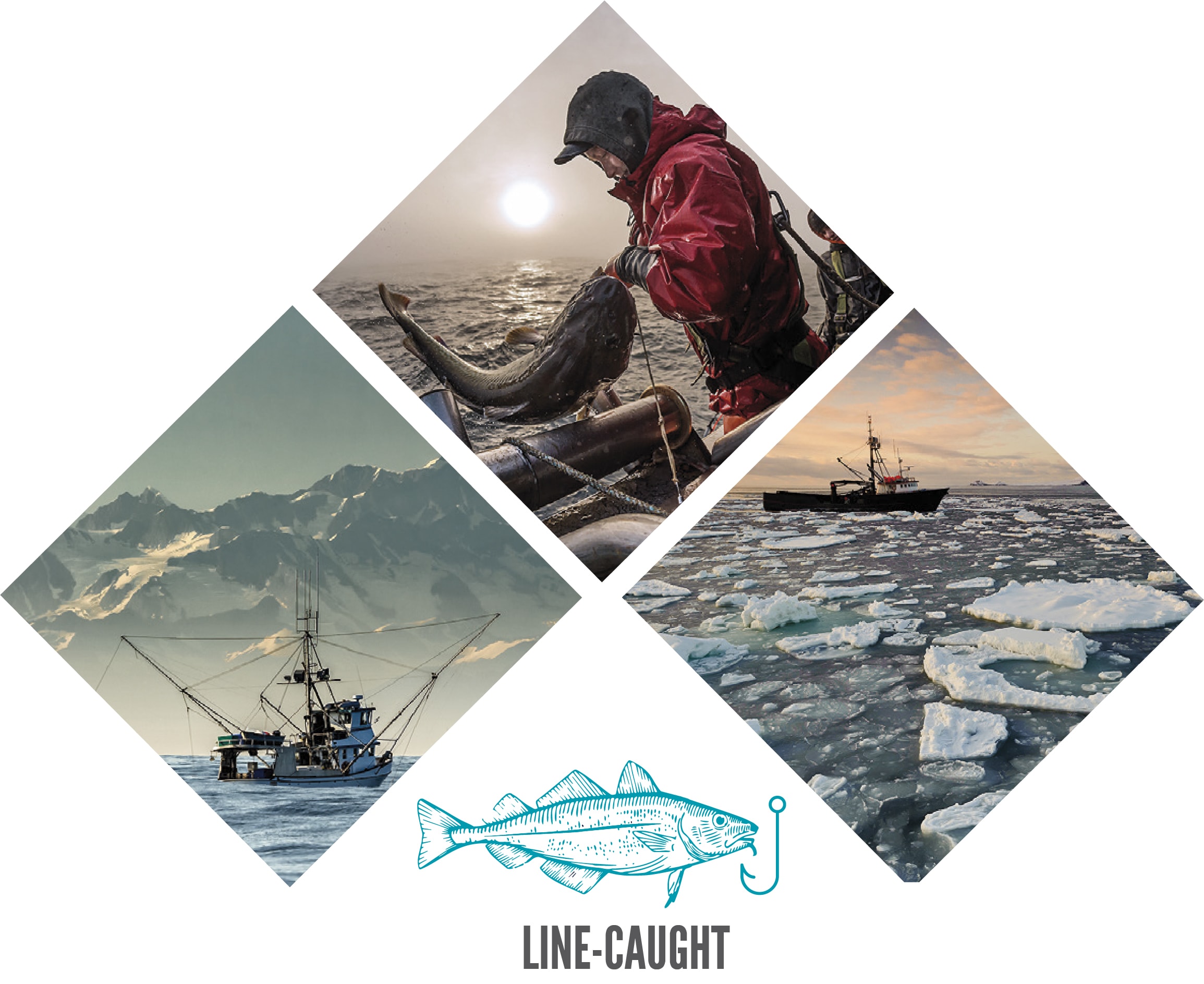 Our ling comes from the Faroe Islands; its meat is highly valued and can be found in different cuts and presentations, butterflied or filleted.
Mojama dried salted tuna, Pressed Sardines, Bonito, Poor Cod, Roe and regional products.